About ciooe2019
Petroleum equipment industry worldwide trading platform!
Beijing International Offshore Oil & Gas Exhibition (ciooe), is a regular gathering in oil & gas industry, has been held simultaneously with Beijing International Petroleum & Petrochemical Technology and Equipment Exhibition (cippe) successfully for Eighteen sessions. ciooe&cippe Beijing has successfully attracted 1,800 exhibitors from 65 nations and regions, 18 international pavilions and 117,000 professional visitors. ciooe&cippe have become the largest petroleum exhibition in the world.
The well-known global exhibitors in ciooe 2018 such as National Oil Varco, GE, API, Baker Hughes, Tyco, Honeywell, MTU, SGS, PANASIA, Hempel, Akzo Nobel , JOTUN... MORE »

SIEMENSCEO Dr.Donald Weir
So Cippe is for us the most important oil and gas show in China, Siemen has been in China for one hundred years...

Germany Pavilion Organizer-Hamburg Messe Jost Rüciert
We are looking forwards to the next year's exhibition of course, we keep on and hope for better times.
Previous Review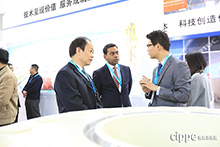 The exhibitor registration work has started. As a regular gathering in petroleum and petrochemical industry and a high-quality exhibition, cippe has got the authentication from UFI in Mainland China. More than 1,800 exhibitors from 65 countries and regions around the world have taken part in the cippe2018 and have attracted more than 117,000 professional visitors...
MORE »
Organizer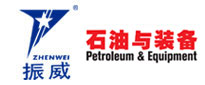 Supporter





Download Center
Concurrent Exhibitions